Cauza psihosomatică a durerii cronice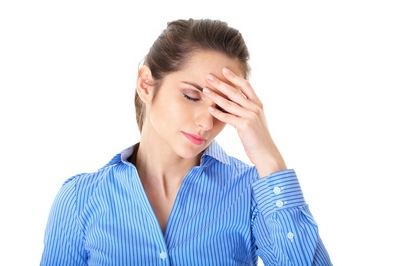 Atunci când o persoană suferă de durere cronică, în multe cazuri nu există o cauză clară care să poată explica aceasta. Când apare durerea cronică, există multe probabilități să fie vorba de un sindrom de miozită cauzată de tensiune musculară, conform explicațiilor oferite de doctorul 
John E. Sarno
, profesor la Universitatea de Medicină din New York.
 Doctorul John E. Sarno afirmă că durerea este, în aceste cazuri, un substitut al emoțiilor inconștiente neplăcute. Adică, propriul nostru inconștient respinge și reprimă anumite emoții, producând o durere fizică reală, ca o modalitate de a distrage atenția, care rămâne centrată pe durerea fizică în loc de conștientizarea durerii emoționale. Aceasta apare deoarece unele dintre emoțiile pe care o persoană le simte sunt considerate prea periculoase sau dureroase pentru a le simți la modul conștient sau sunt considerate insuportabile pentru a putea fi experimentate.
 Emoția care este cel mai frecvent responsabilă de durerea fizică este ura, urmată de tristețe și durere emoțională. Mintea inconștientă consideră că exprimarea deschisă a acestei uri pe care o simți îți va ruina complet viața.
Sindromul miozitei cauzat de tensiune
Doctor Sarno
 vorbește de sindromul miozitei cauzat de tensiune pentru a se referi la cel pe care-l consideră a fi tulburarea psihosomatică cea mai frecventă.
 Acest sindrom se produce ca și consecință a unei reduceri a fluxului sanguin în mușchi, tendoane și nervi din anumite părți ale corpului, ceea ce produce o lipsă de oxigen în aceste zone, cauzând în principal durere și alte simptome, depinzând de ce parte a corpului este afectată.
 În mod frecvent, partea corpului care este afectată este una pentru care avem vreo scuză sau explicație care ne permite să concluzionăm că originea durerii este fizică. De exemplu, dacă joci tenis frecvent, durerea poate începe la cot, astfel încât vei ajunge la concluzia că te-ai lovit în timp ce jucai tenis, când la modul real mintea ta inconștientă s-a folosit de această scuză pentru a provoca durerea fizică necesară pentru a te distrage de la cauza adevăratei dureri, adică mânia sau durerea emoțională reprimită.
 Când un anumit tip de tratament, de exemplu, o intervenție chirurgicală reușește să neutralizeze această durere, mai devreme sau mai târziu durerea va apărea în alt loc, deoarece adevărata cauză nu a fost tratată.
 Părțile corpului care sunt cele mai afectate de acest sindrom sunt gâtul, umerii, spatele și mușchii fesieri.
 În general, medicii atribuie durerea unei anormalități structurale existentă. Totuși, majoritatea acestor anormalități nu cauzează durere, deoarece sunt foarte comune la majoritatea persoanelor fără ca să producă vreo problemă. 
De unde provin aceste emoții reprimate?
Aceste emoții pot avea diferite origini:
 - În copilărie, copiii pot fi victimele unui abuz emoțional, fizic sau sexual sau nu primesc îngrijire și afecțiune adecvate, sunt tratați cu neglijență, etc. Aceasta generează o ură intensă care este considerată periculoasă și care, reprimată, poate rămâne în inconștient chiar până la vârsta adultă.
 - Sentimentele de inferioritate sunt, conform 
doctorului Sarno
, una dintre cauzele principalelor boli psihosomatice, deoarece sunt sursa unei presiuni intense de a fi perfecți și de a demonstra lumii că suntem valoroși și că nu suntem inferiori. Există o puternică conexiune între perfecționism și sindromul miozitei, precum și tendința de a fi amabil și bun cu toată lumea chiar dacă uneori nu simțim aceasta. Această tendință provine din dorința subconștientă de a fi acceptați de ceilalți.
 - Presiunile vieții. Stresul la care este supusă o persoană în viața sa cotidiană și care poate deveni din diverse surse precum munca, familia, relația de cuplu, banii, etc.
În ce constă tratamentul?
 Conform 
doctorului Sarno
, principalul element pentru a ne elibera de durere constă în a ști și a accepta faptul că este vorba de un sindrom de miozită, având o origine psihosomatică, iar propria ta minte inconștientă produce durerea fizică pentru a te proteja de durerea emoțională. Acceptarea acestei idei este esențială pentru vindecare, precum și înțelegerea ideii că nu există vreo cauză fizică a durerii.
 Este de asemenea important să recunoaștem că durerea este o reacție la o stare emoțională și că tendința de a avea acest tip de reacții fizice este universală și este o parte normală a vieții umane.
 Odată informați, cei care încep să acorde atenție emoțiilor pe care au încercat să le nege, să le ascundă sau să le reprime pot ajunge cu ușurință la adevărata cauză a durerii cronice: mânia provenind dintr-o autoexigență de a fi perfect, mânia relaționată cu anumite presiuni externe, emoțiile precum vina, teama, nesiguranța, etc.)
 În multe cazuri, acest demers poate fi eficient pentru ca durerea să diminueze și să dispară, în timp ce în alte cazuri va fi necesară o psihoterapie pentru tratarea problemelor emoționale mai profunde. 
( 
http://dr-catalin-luca.ro/site/vindecarea-emotionala/durerea-cronica.html
)
Prostatitele nebacteriene sau Sindromul Cronic Pelvic Dureros ( CPPS ) , prostadinia, nevralgia pudentala, cistita interstitiala etc pot fi rezolvate cu success daca sunt tratate ca TMS ( The Mind Body Syndrome)
Din pacate in limba romana internetul este foarte limitat in informatii ( la fel ca si medicina din tara noastra ) .
Rog pe cei care vb limba engleza si pot traduce cate ceva ptr ceilalti , sa o faca. Am gasit o cantitate mare de povesti de success in acest domeniu. 
In mare este vorba de acceptarea bolii si de a ne comporta exact ca si cum am fii sanatosi. 
Intai trebuie facute toate investigatiile ptr a ne asigura ca nu este nimic fizic, apoi .....go TMS
Imho in order to beat this for good you need to practice these three things: 
1
-
 stopping
 fearing the pain. The
 fear
 keeps
 your pain alive (fear and pain come from the same
 cortex 
in 
t
h
e brai
n-amygdala) and it's the most important thing so you ne
ed to find a way how to b
eat the f
ear. Listen to Alan G
odrons interview when you have t
ime.. it wil
l
probabl
y all you need to recov
er - stoppin
g fearing t
he symptom
s is actually very tough)
Look at this story:
http://www.tmswiki.org/forum/threads/healed-for-10-years.3556/ (healed for 10+ years)
 He beat this only by stopping fearing the symptoms. That's the magic most of the people who recover by reading Sarno's book, they truly believe in this on a gut level, hence there's nothing to fear. 
2- throughout the day try to practice Ezer's approach, it will teach the primitive brain that emotions are no danger, hence no need for the pain:
http://chronicprostatitis.com/forum/viewtopic.php?f=37&t=8416 (Mindbody Healing - Prostatitis - CPPS - Interstitial Cystitis Forum)
3 - MOVE ON WITH LIFE AND FORGET ABOUT THIS COMPLETELY. 
Rad this, you will get why...: 
http://chronicprostatitis.com/forum/viewtopic.php?f=52&t=8620 (Prostatitis success story - Prostatitis - CPPS - Interstitial Cystitis Forum)
Sper ca aceasta postare sa aduca o schimbare in viata celor care sufera pe termen lung.
Visitati site-ul  
www.tmswiki.org
unde va puteti integistra .
Ultima editare efectuata de catre Admin in Mar 27 Dec 2016 - 3:15, editata de 4 ori
Un clip care merita ascultat de catre cei care vb engleza:

Un caz de succes dupa 11 ani de Prostatita \ CPPS 
Imi cer scuze ptr postarea in lb engleza . Este preluata de pe un forum in lb engleza , cu plata.
Hello everyone,
Mark invited me to post my experience with mindbody healing on chronicprostatitis. I have posted on pudendalhope.info and got pretty much ostracized for my anti PNE surgery views.
I suffered from CPPS since 2002. I fell on a wet marble floor and had pain since.
Following is a short summary of my journey:



Wise-Anderson protocol




100 sessions of pelvic floor physical therapy




MRN Neurography "confirming" PNE




Received a PNE diagnosis by 5 different physicians




6 pudendal nerve blocks and Botox




Sarno




2 PNE surgeries




I had to quit work



I suffered for 11 years and hit rock bottom after my 2 consecutive pudendal nerve decompression surgeries, being practically bed ridden for several months. Why did I have PNE surgery? I was simply desperate and grasping at straws. I was resigned to muddling through life managing my days around pain.
But now I am symptoms free. The following is a summary of my journey in the last 2 years. I discontinued all medication and I am back at work full time.
My recovery started with an odd incident. In 2012, I met some old friends that I had not seen for 30 years. It was incredibly emotional and I had the surprise of experiencing my CPPS simply vanish after years of continuous pain.
Why would emotions make the pain go away?
I started asking people for what triggered their CPPS. It seems that often there was some unremarkable physical incident but also a strong emotional upset in the mix.
I then searched for emotions and chronic pain.
Emotions are stored in what is called the implicit memory. You cannot recall them. It is hidden from you. You do get some manifestations of it when you blush or stutter for example. Or it is the part of your brain that will make you steer your car away from danger without you actively thinking about it.
The amygdala is part of the limbic system that is linked to emotions. The amygdala functions to control fear responses (fight, flight, and especially the freeze response that is key in chronic pain), the secretion of hormones, and the formation of emotional memories. The concept of the amygdala as an important contributor to chronic pain and its emotional component is still emerging.
Back in 2006, I read Sarno's book, "The Mindbody Prescription". I tried everything that was in the book. I was not successful at all. It did nothing for the pain. There was the cryptic instruction to "think psychologically whenever you are distracted by the pain". I did not have a clear vision of what that meant. I just thought (like 99% of people) that it meant to "not think physical". Since 2006 however, there has been advances in our understanding of mindbody syndromes. There are more resources. It seems that emotions play a key role in chronic pain. For me it finally clicked when I understood that thinking psychologically means to reconnect with your emotions. Sarno was inspired by the seminal work of Dr. Franz Alexander, a Hungarian psychologist.
Emotions are real. They are not just a concept. You can measure an emotion by monitoring the galvanic skin response on the body. There is some theory behind the mindbody connection or more precisely the emotion-chronic pain link including fMRI studies.
[ltr]
http://www.3dinformatics.com/pain.pdf[/ltr]
[ltr]
http://www.medicalnewstoday.com/articles/247328.php[/ltr]
[ltr]
http://www.psychologytoday.com/blog/day
... d/17055162[/ltr]
[ltr]
http://www.ncbi.nlm.nih.gov/pmc/articles/PMC1813416[/ltr]
But don't get obsessed with the science. Are the symptoms an expression of anxiety, a distraction from repressed emotions, a dysregulation of the amygdala, or something different? It is irrelevant. The process is far more complex than we can understand based on our imperfect knowledge of the brain.
Two of the scientists that made an impression on me are Dr.Robert Scaer and Dr. Candace Pert. Dr. Scaer, an MD that was at the head of a trauma unit in Colorado, studied whiplash and could not comprehend that people suffered terribly from low speed parking fender benders. Dr.Scaer suffered from chronic neck pain himself. He is the author of many papers.
[ltr]
http://www.traumasoma.com/excerpt3.html[/ltr]
Dr. Scaer studied tribal societies that have very choreographed and intense ceremonies where members release freely their emotions and do not suffer from trauma or chronic pain.
Dr. Candace Pert (a brilliant scientist that discovered the opiate receptor and that was robbed of a Nobel prize) wrote "Molecules Of Emotion: The Science Between Mind-Body Medicine". She wrote:
I've come to believe that virtually all illness, if not psychosomatic in foundation, has a definite psychosomatic component. Emotions and bodily sensations are intricately intertwined in a bidirectional network in which each can alter the other. Usually this process takes place at an unconscious level, but it can also surface into consciousness under certain conditions, or be brought into consciousness by intention
This 
[ltr]Pert interview[/ltr]
 is a good introduction.
It is impossible to understand what happens in the implicit memory or amygdala. There are semi-intelligent processes that take place like the fight/flight/freeze response that is not always logical. The amygdala is also involved in sexual-arousal and that is not completely logical either. When and why the chronic pain is far from being understood. We do know that the fight/flight response is based on previously recorded emotions. Some speculate that chronic pain is a response from emotions badly processed because of trauma. Animals in the wild release trauma instinctively and physically. We don't. We just repress those feelings.
Have a look at the famous polar bear video releasing his emotions:
[ltr]
http://youtu.be/Vr7lsIXazp8?t=15m5s[/ltr]
If you look at the polar bear shaking in the video, you realize that there is a strong mind-body connection. The bear shakes physically to release an emotional trauma. Emotions create a body reaction. But we humans don't shake like this bear. Unconsciously we counteract the natural body reaction by freezing and tensing our muscles. We store that energy by being stiff. The tension stays in the body and creates pain.
In short you have to reconnect with a lifetime of repressed negative emotions. By definition they are repressed so you do not know what they are, you can only guess. What we are feeling on the surface is irrelevant. What is relevant is what we are NOT feeling and are repressing from our consciousness. We can be happy and fulfilled people but below the surface (and 100% unconsciously) we may be repressing our fear of aging or death for example.
The following video was a great source of inspiration for me and a good introduction to negative emotions as a culprit of chronic pain. The video is made by Dr. Eric B. Robins MD, a board certified urologist and surgeon that practices at Kaiser Permanente Medical Center in Torrance California. He is a believer in the mind-body connection and cured his own back pain.
Pay close attention to what Dr. Robins says
[list="margin-right: 0px; margin-bottom: 1em; margin-left: 3em; padding-right: 0px; padding-left: 0px; border: 0px; font-family: 'Lucida Grande', 'Trebuchet MS', Verdana, Helvetica, Arial, sans-serif; line-height: inherit; vertical-align: baseline; list-style-position: initial; list-style-image: initial; color: rgb(0, 0, 0); -webkit-text-size-adjust: auto;"]
[*]
He suffered from debilitating back pain after joining a practice as a young doctor
[*]
He realized that the pain was not physical
[*]
He tried to use meditation to transcend the pain but was not successful
[*]
He had all along compulsive thoughts about his wife not being smart enough
[*]
He had an epiphany and realized that he was terrorized by the prospect of a divorce like his parents. Once he reconnected with that negative emotion (fear), he resolved his back pain.
[/list]
It wasn't the stress of a new job (albeit stress probably started the pain cycle) but the real culprit was his fear of a divorce, (an unconscious negative and repressed emotion).
Back in 2007 - the fall of the markets and what not. I had to close my business (consulting) and get back in to FT work. I had to pay a huge sum of money on taxes and things were not looking good. Prior to converting to FT I was working on average of 70 hours a week. I was going through a very nasty breakup. I was sleeping only 25-30 hours a week. Plus I was on some heavy recreational drugs. I was not being what you would call "NICE" to my body.
1 Week after I had started my new FT job the what you guys call Prostatitis/CPPS hit me. I went through hell just to get diagnosed. It took the stupid f'ing doctors 1 1/2 years just for a diagnosis. I live in Canada and public healthcare is free. Anything that is free - well basically you pay for what you get and if you don't pay anything don't expect results. I had camera's up places, god knows what kind of drugs they gave me, ultrasounds, whatever - you've all been there. I finally heard about private healthcare my golly thank goodness for that. I went there and first had a 7 HOUR PHYSICAL and at the end of my "consultation" you sit with one of the best doctors in the country (because you PAY FOR IT!). 
So I sit down with this doctor and right away he knows what is wrong with me and why nothing had worked before. So he tells me a story;
Doctor: "My dad had the same issue as you are having now. The reason why he got the so called Non-bacterial Prostatitis/CPPS is that he retired and took on a massive project of building two houses for the family and what not"
Basically what the doctor had said in simple terms is that his body and stress hit his breaking point and each and every one of us reacts different to stress - for us is this got awful pain.
I'm going to take a step back to tell you what were my symptoms



Pain: 9.5/10 -- I've had a heart operation years ago and I would rather go through that 5 times over than deal with that much pain.





Sitting: impossible





Pissing: every 5 minutes I would need to go/anytime I sit down





Burning: thighs 





Flat out terrible.




I've read other peoples symptoms on this forum and I can safely say that (at the first time I got CPPS - I was on the extreme scale)
So back to the doctor; he said to my stop taking ALL of the pills that they have given you, throw them away. Stop stressing and relax. It is all caused by stress! That is as simple as I can spell it out. So I did - I "healed" myself in a matter of two weeks and every symptom had gone away. I had healed myself (if my memory serves me right) by the end of 2008. I did not have a symptom until beginning of this year. 
PART 2
This year I got CPPS again.
First I would like to tell you why. I started up my business again a couple of years ago. Working again like a dog. Since June of last year (2013) I had barely taken a day off. Christmas? New Years? What? Nope worked right through that as well. Taxes? Lets just say I pay back more taxes that most people make in a year - stress. Weekends? What weekends. Moving in with my very beautiful girlfriend - looking around. Less sleep. Big projects at work. I think you can get the picture. My personality is I always need to be "in the zone".
Well my body started giving me some mild symptoms back in January-ish. Nope - didn't give any attention to it. As you can imagine it got worse. I started doing my researched as to how I healed myself the first time. 
Firstly I cancelled some of my assignments and called my buddy up and said we are going to Cuba. So we left for 12 days basically 3 days later. The flight there was terrible I couldnt sit on a plane. So I would walk up and down the aisle until the plane landed. You know what I'm talking about.
Plane landed spent all my time on the beach. The only time I had "symptoms" and I remember it very clearly is when we were at the buffet and (my buddy is incorporated as well) started talking about taxes and what not. Besides that I didn't have a single symptom for the entire 12 days I was there.
I got back and poof its back again. Obviously I can't live on a beach for the rest of my life (oh but I wish I could LOL). I had to train my MIND to just relax. 1 week after I had come back all symptoms are gone. 
Now this is the part I am a total a-hole but I believe this is the only way to get my message across.
How can you heal yourself:



get a f'ing dog





get your ass on vacation





watch comedy films





laugh





smoke a joint





drink some scotch





find a hooker that you like - I don't care





stop thinking about your pain





relax your pelvis





just f'ing relax





stop being a cry baby





all those f'ing pills they got you on - you still taking them? But they do nothing for the problem? HUH? BRAIN CHECK!!!





going to the same doctor that doesn't know this problem from his ass? HUH? Rightttt - keep on going to see him!




In my own words - I strongly believe the cause of this pain is the following; Its kinda like you have "over used" your pelvic muscle and now it is sore. That causes pain and other symptoms - so you "squeeze" the pelvis more - well that causes more pain. Which make the symptoms more which causes more pain. Then - you squeeze some more. You get my drift.
Bottom line is your problem is in your HEAD - so fix yourself! Find out what triggers your pain; and remove it!
How to cure TMS (Tension Myositis Syndrome)
Justin Bennett
Just to refresh, in many cases RSI symptoms are part of a phenomenon called TMS. This discovery has led many people into amazing realisations and recovery from deep chronic conditions. Read on:
1) Acceptance: 
First you need to accept that there is a mind-body root to your condition, and that as a result the pain is not symptomatic of structural damage.  This on its own is the biggest hurdle to overcome as it allows you to do activities without the fear of further injury.  It is of course important to note that Dr Sarno stresses that you must have been through regular medical check-ups to rule out any serious structural causes of the pain.  (Though as you will see in the "medical evidence" section, sometimes structural diagnoses can be misleading).
2) Journaling:
You should start journaling every day with a diary of what stresses you have/have had in your life.  Set aside 10 minutes somewhere quiet.  Write about your personal life pressures both past and present.  Who are you angry with?  Guilty about?  What fears do you have?  See if you can link your emotional state to your symptoms.  What was going on emotionally when they first started?  Does the pain get worse when you're stressed?   The journaling will force you to become more introspective about your own emotions.
3) Meditation: 
Put aside another 10 minutes a day for meditation.  This simply means sitting somewhere quiet and trying to clear your mind of other thoughts.  If (and when!) thoughts do appear, simply acknowledge them and then release them.  During the day you can also do mindful mediation, which simply involves becoming hyper-aware of your surroundings – smell the air, notice what the touch of the steering wheel feels like, focus on the wallpaper pattern.  This allied with deep breathing can be very relaxing.
4) Targets:
Set yourself goals – both small and large.  For example my long term goals were to type 1000 words without voice recognition software, to play badminton, to write freehand without any pain  and to play guitar without any pain.  My short term goals were associated with these targets – eg.  To start typing without voice recognition, to play the guitar for a few minutes a day etc etc.  Your pain will be partially generated by  positive feedback -an activity appears to causes pain, so the next time you attempt that activity your stress levels rise, heightening pain awareness and worsening the pain experienced.  This conditioned fear response can only be overcome by setting small term goals to recondition yourself to activities without pain.
5) Visualisation: 
Adopt visualisation techniques – in the same way that Olympic athletes use visualisation techniques to improve their performance, imagining doing activities that cause pain actually helps reduce the conditioned pain response.
6) Positive attitude:
Write yourself a number of positive mantras or positive sayings:
"TMS is real, the pain is just emotional."
"It is ok to not succeed in everything I do."
"The pain is just caused by a lack of oxygenated blood, there is no long term damage."
Say these to yourself whenever you feel an onset of pain
7) Exercise
Start doing exercise – this will make you feel better, and will also get your blood flowing.  You should notice that your pain diminishes when you do this.

Commitment: 
Embrace the above suggestions.  Take things slowly and give yourself at least a month of genuine application.  It won't work if you're half hearted.  Ask yourself how much you would be prepared to pay to be cured of your chronic pain.  If you're anything like me, it will be every penny you can afford.  Say you would be prepared £15,000 – well, 30 minutes a day for a month values your time at £1000 per hour – not bad!  Ultimately there is nothing to lose – if after a month you're no better off, well you've given it a go,  if it works then you have your life back.  I think that those are odds worth taking.
9) Not getting disheartened! 
Some people report an almost immediate reduction in pain symptoms after adopting TMS techniques, for others it seems to be a longer process.  The important thing is to not get disheartened if you don't notice overnight changes.  Indeed, for some of the success stories listed it was a journey that took many months.  If you are struggling it may be time to speak to a medical professional who accepts the TMS concept.  They might be able to point you in the right direction.  And don't underestimate the importance of community support – write about your experiences on the PPD/TMS Peer Network Forum or on the TMS Help forum, and listen to advice from former sufferers.
Va multumesc din toata inima pentru aceasta tematica. O folosesc de 2 luni si sint 80 la suta mai bine !!!!!

Italianico




Sex

:

Mesaje

: 3


Data de inscriere

: 13/04/2012


37


Localizare

: Milano



---
Permisiunile acestui forum:
Nu puteti
raspunde la subiectele acestui forum